Call for papers: ​
'

Imagine a Feminist Internet: Research, Practice and Policy in South Asia'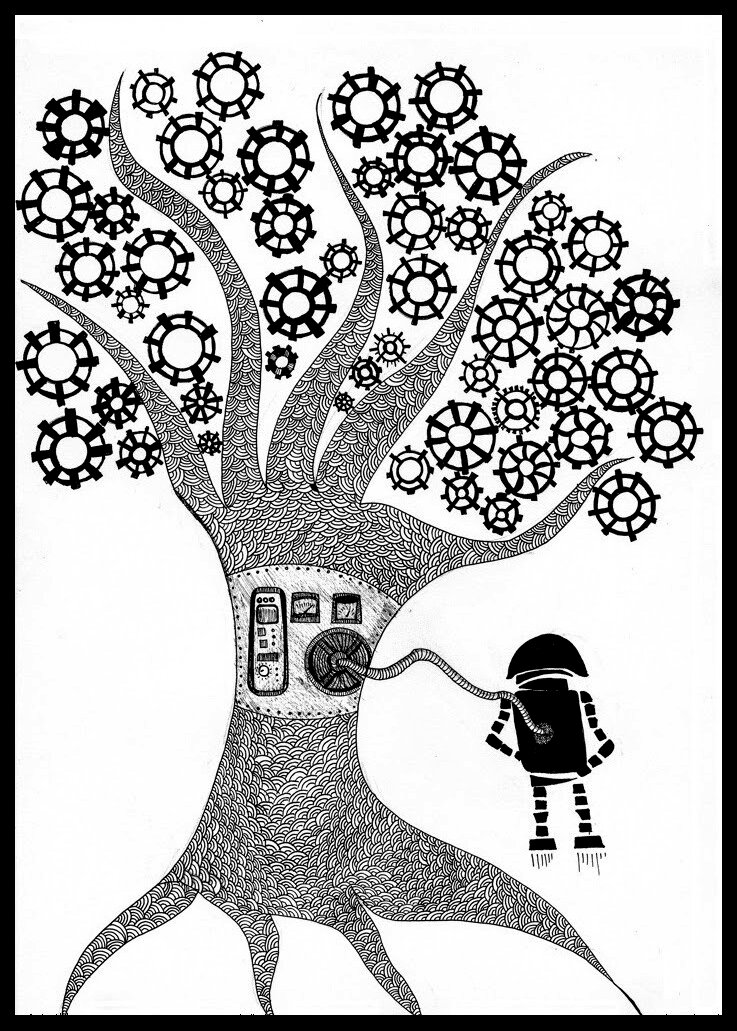 What opportunities does technology provide to question and, ultimately, start changing gender norms?
In February 2019, Point of View and the Internet Democracy Project are organising 'Imagine a Feminist Internet: South Asia': a two-day regional conference bringing together researchers, practitioners and policymakers from across South Asia for critical conversations that seek to answer precisely that question.
We invite papers from both young scholars and established researchers from South Asia to contribute to this conference and inspire the debates.
When and where? #
21 – 22 February 2019
Negombo, Sri Lanka
Why? #
The gaping digital gender gap in South Asia is now widely recognised to be at least partly a result of prevailing gender norms in the region. The desire to tightly control women's sexuality and sexual expression, in particular, is an essential element of the reproduction of systems of oppression that
• have led to restrictions on access to technology and online privacy for women and people who do not define their genders as singularly male;
• have put the blame on them for technology-enabled violence committed against them;
• have been used to justify censorship and new forms of surveillance.
But this situation presents an opportunity as well as a crisis. For example, if women who express themselves on social media are targets of online violence in ways that men are not, this is partly because women's expression online frequently is a threat to the status quo.
How, then, to maximise this potential? Or, how to actively shift online norms to enable women, girls and other marginalised genders to actively participate in digital spaces with agency, autonomy, dignity – and ultimately, a sense of belonging?
What? #
To help answer these questions, we welcome submissions that allow us to understand in greater depth:
• how the shift to a digital age has allowed such norm-questioning and norm-changing behavior to emerge, as well as how age-old norms are consolidated in new ways,
• what individual strategies as well as socio-cultural, technological and regulatory support – provided by movements, advocacy, policy, or law – might have aided positive change and can further contribute to it.
We are interested in submissions that examine these questions as they affect girls, women and gender minorities with regards to
1) online violence,
2) sexuality, and
3) privacy and surveillance.
We welcome in particular papers that focus on norms affecting autonomy, agency, bodily integrity, consent, dignity, equality, expression, privacy and the right to live without violence.
Submissions will be accepted in two categories:
• Notes from the field (upto 4000 words)
• Research pieces (upto 8000 words)
While notes from the field are not required to contain extensive theory, all submissions are expected to answer a clearly formulated research question and provide an overview of how research data has been collected and of the research methods used.
Please feel free to include links to your work wherever you think appropriate.
Who? #
We welcome submissions from researchers, academics and practitioners who reside in Afghanistan, Bangladesh, Bhutan, India, Maldives, Myanmar, Nepal, Pakistan or Sri Lanka.
Both young and established scholars and practitioners are welcome to apply.
Important deadlines and other information #
Abstracts upto 500 words are welcome until 2 December 2018.
Authors of selected submissions will be informed by 17 December 2018.
Final papers are expected by 23 January 2019.
Please send your abstract to nikita@​pointofview.​org.
What if your submission is accepted? #
All accepted papers will be included in a reader which will be prepared before the conference, for the benefit of all participants.
All authors will be invited to participate in the conference, with travel and accommodation covered by the conference organisers.
Select authors may be requested to present their work in more detail at the event.
We look forward to receiving your submissions.
Here's to working together for a feminist Internet that empowers women, queer persons and marginalised genders to fully enjoy their rights, engage in pleasure and play, and dismantle patriarchy!
---